On the morning of June 23, 2020, the iMED Lab (https://www.imed-lab.com/) and the EMI research group held a joint seminar (Joint Seminar). Participants in the seminar included those from the two research groups. Main researchers and students. At the meeting, the two parties introduced the main scientific research of the two research groups and discussed potential cooperation directions.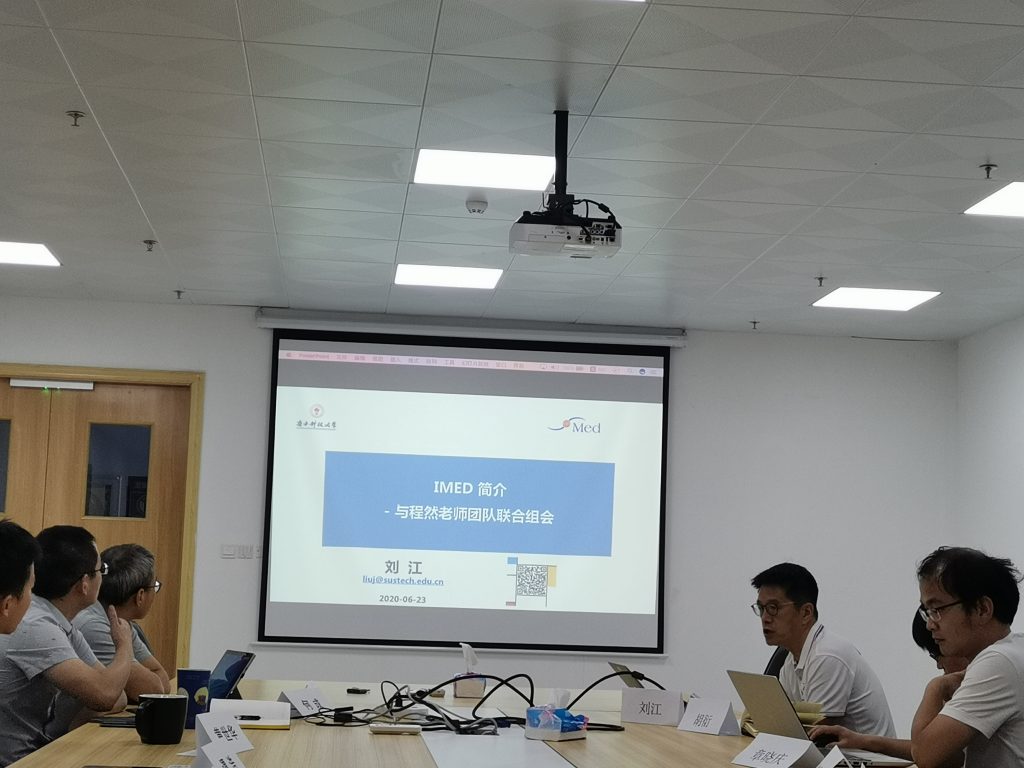 Introduction to iMED Lab
iMED is the abbreviation of Intelligent Medical Imaging. The iMED team was founded by Professor Liu Jiang in Singapore in January 2007. It is an internationally renowned team focused on artificial intelligence in ophthalmology. It is currently run by iMED Singapore, iMED Overseas, and iMED Ningbo. , IMED Shenzhen team is formed. Looking back on the history of iMED, within 10 years, the iMED Singapore team has grown to one of the largest ophthalmic artificial intelligence teams in the world composed of more than 25 scientists in 2016, including DAMON WONG, Cheng Jun, Xu Yanwu, and Fu who are now active in the field of ophthalmic artificial intelligence. Hua Zhu, Duan Lixin, Xu Mengdi, Li Annan, Liu Huiying, JIMMY LEE, etc.
In March 2016, Professor Liu Jiang and some of the core members of the iMED Singapore team returned to China to develop. Professor Liu Jiang settled in Ningbo/Cixi. In line with the principle of iMED becoming bigger and stronger, he served in the Chinese Academy of Sciences Ningbo in just 3 years. At the same time as the first director of Cixi Medical Institute, a 45-person ophthalmological artificial intelligence research team iMED Ningbo was created from scratch in the Institute of Medical Engineering. It attracted overseas Dr. Cheng Jun who returned from Singapore and Dr. Zhao Yitian who returned from the United Kingdom. , Dr. Yang Jianlong returned from the United States, Dr. Hu Yan returned from Japan, etc., and trained outstanding graduate students such as Gu Zaiwang, Xie Jianyang, Hao Huaying, Zhang Tianyang and the first postdoctoral student from the Institute of Medical Engineering, Chen Bang, and outstanding students about to graduate It also showed its hands and feet in the direction of artificial intelligence in ophthalmology, providing a talent pool for the future development of iMED.
In February 2019, Professor Liu Jiang and his assistants came to Shenzhen, the frontier city of China's reforms, and established iMED Shenzhen based on the new concept of excellence and deepness. The team is currently rapidly expanding with quality.